Bob M.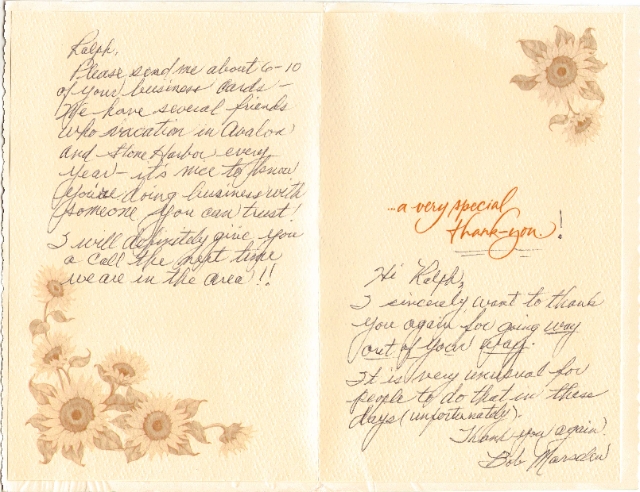 ---
Erin W.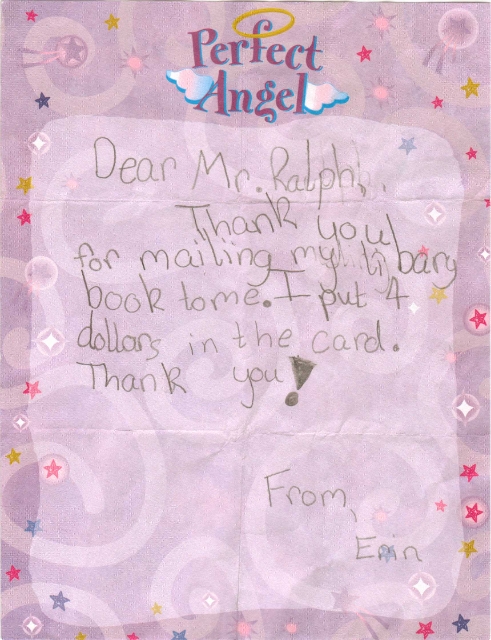 ---
Betsey & Bill C., Tina & Pat W., Lynn T., Bob L., Robin M

"Dear Ralph: Thank you for the gifts and many favors you have done for us since we bought our "shore house". . . most importantly we want to thank you for all your help with keys, moving and welcoming us to the community.

Sincerely Betsey & Bill C."

Dear Ralph: I wanted to say Thank you for all of your help during my 1st experience of buying a home. Your follow-up and thoroughness was very comforting. I appreciate your help and look forward to working with your.

Again, Sincerely, Lynn T.

Dear Mr. Ralph:

Thank you so much for all your help with our sales and purchases this past year. Thank you especially for your help with the bay house. We really appreciate EVERYTHING you did to get it ready to sell. You're the best and we feel really luck to have found such a great real estate agent and friend. Thank you Norine for the great photo of the fishing pier. We love it! you guys are the best!

Love Tina, Pat & Erin

"Ralph helped us buy a home at the shore in '99 and helped us sell it on '02. We made a bundle and Ralph's help was key! In the last 25 years I've been stationed all over the country, and I haven't seen an agent who worked harder, or who was easier to work with. Thanks Ralph!" Bob L.

Dear Ralph: . . . we all thought you were great! My father said he would refer you to anyone and I agree. My daughter was surprisingly amazed - she thought you would be "pushy, etc" and she absolutely loved you. Anyway, I agree and we couldn't have had a better experience. I too would highly recommend you and will to anyone looking for a place at the shore. . . Thank you so much for everything. Robin M.